The showing of the film I am not Your Negro at the Nickelodeon  has been held over until March 2nd. In the interest of the work of the SC Bishops' Public Education Initiative, consider taking time this week to see this 90-minute film. The Rev. Susan Heath, Coordinator of the SC Bishops' Public Education Initiative, describes the film as powerful and offering food for thought regarding education equity. Heath says to be prepared for tough moments, but that you will come away enriched and more knowledgeable. For more about the film and for tickets, visit the link below.
Nominated for the 2017 Academy Award for Best Documentary Feature.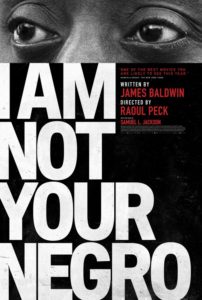 Director: Raoul Peck
In 1979, James Baldwin wrote a letter to his literary agent describing his next project, Remember This House. The book was to be a revolutionary, personal account of the lives and successive assassinations of three of his close friends—Medgar Evers, Malcolm X and Martin Luther King, Jr.
At the time of Baldwin's death in 1987, he left behind only thirty completed pages of his manuscript.
Now, in his incendiary new documentary, master filmmaker Raoul Peck envisions the book James Baldwin never finished. #jamesbaldwin #oscars #academyawards #racialreconciliation #nickelodeon #columbiasc