Events promote a "week for public education in South Carolina: conversation and a call to action."
Wednesday, October 12, 2016 – SC Bishops' Dialogue on Public Education – Dr. Freeman A. Hrabowski, has served as the President of UMBC (University of Maryland, Baltimore County) since 1992 and will be the keynote speaker at the 2016 Dialogue. Under his leadership, UMBC has been recognized as a model for inclusive excellence. U.S.News and World Report has hailed UMBC as a national leader in academic innovation and undergraduate teaching for the past seven years. Dr. Hrabowski is a consultant on science and math education to national agencies, universities, and school systems across the country.  He is a highly sought after speaker offering encouragement and inspiration to those who seek to learn from his tremendous successes. Time Magazine named him one of the 100 Most Influential People in the world.
And here's what SC Higher Education Professionals are saying:
In my opinion, Dr. Freeman Hrabowski is the best leader in higher education in the country right now. He is committed to transforming lives through the power of education, especially for students from underrepresented groups. As a personal mentor and friend to me for more than 25 years, his guidance has been invaluable along my career path in education. I know that he will bring a wealth of knowledge and a unique perspective to this dialogue about public education in South Carolina.
~James P. Clements, Ph.D, President, Clemson University
Register for the Dialogue online here.
Lunch sponsored by:                    Dialogue Sponsor: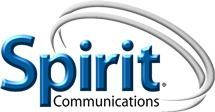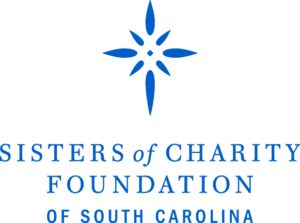 Friday, October 14, 2016 – SC Future Minds Conference –  South Carolina Future Minds exists to support public schools, teachers, and students by connecting them to private resources across the state.  SCFM is known for hosting the SC Teacher of the Year Celebration.
They also sponsor an annual Public Education Partners Conference. The theme of this year's conference is opportunity gaps and achievement goals in public education. This theme dovetails beautifully with the SC Bishops' Dialogue. At the Dialogue, we will come to better understand the connection between equitable, quality public education and success in higher education. At the PEP Conference, we will award-winning journalist Nikole Hannah Jones will speak on the effect of segregation in our schools and communities. We also hear from education leaders working on opportunity gaps across South Carolina.
The luncheon session, hosted by the Riley Institute at Furman, features a conversation between Dr. Postlewait and Dr. Booker (of Spartanburg 7).  Full agenda and registration can be found here.
Registration and more information on the SC Bishops' Dialogue:
The 2016 South Carolina Bishops' Dialogue on Public Education
October 12, 2016
10:00 am – 1:00 pm (registration begins at 9:30 am)
Trinity Episcopal Cathedral
1100 Sumter Street, Columbia, SC 29201
REGISTER ONLINE HERE
Download and print the Dialogue brochure
SC Bishops' Dialogue brochure 2016
Download, print and share the Dialogue poster
SC Bishops Dialogue Poster
Read this recent article from the New York Times featuring Dr. Hrabowski.